Europe 2016
My experience crossing five countries in search of new photos, meaning, and perspective.
Before we get too deep into this, you should know something. I started writing a journal daily, thinking it would enhance my appreciation for the trip. Only a few days in, I saw it as too big of a time sink, and I decided I'd recount my time in each country after my return to the United States. What follows is an amalgamation of overseas writings, and memories put to paper after the fact. Oh yeah, and a few photos as well.
I've also decided to keep the posts written exactly as they are. Some of the information is deeply personal, so please respect that. I just felt they should stay as they were.
Day 1: California to Stockholm
The plane hasn't even taken off yet, but I'm already so excited for this trip to start. To be honest, I'm a little nervous too.
This plane is loaded with as many babies as elderly, and hearing the former cry out at miscellaneous sounds from below isn't exactly relaxing.
Still, crying babies and all, I am so happy to be in this seat. For the past few months I've done nothing but wait for this trip to begin, and it is finally here. For just over two weeks there'll be no more research, no more classes, no more life as I know it. Instead, I'll get to find a new me. Someone who remembers how much he loves photography. Someone who recalls how to be outgoing. Someone who can smile at strangers again. It's been months since I've been able to do that. Call it trust issues, depression. Call it whatever you like, but I'm done with it.
This trip will end soon, but I'm hoping it starts something in me entirely new, but have always known was there.
Adventure awaits.
Update: Oh, and I'm moving to military time, because that's what the rest of the world uses.
Update 18:40: I made it! Now sitting on a bus rolling down the highway towards Stockholm. The snow on the ground reminds me of my parent's house. Also, I've learned that there is nothing more challenging than trying to buy a bus ticket from a machine that only speaks Swedish. Thank god for Tourist Information kiosks with friendly attendants.
DAY 2: One day in STOCKHOLM
Today has been fantastic. I wish I had another day in the city, but my flight is this evening.
A few things I've learned from just a few hours wandering the streets of Stockholm:
1. Swedish people are incredibly diverse. There seems to be people from pretty much every ethnicity here. Perhaps that's how all of Europe is.
2. Swedish people are generally nice. I've been able to ask random people for directions without fail.
3. Stockholm is gorgeous, and so are the people. Talk about a healthy city.
4. One of the hardest things to find in Stockholm are Swedish meatballs. Per a local, that's because when Swedes go out to eat they want to eat something different.
After the Fact: Stockholm was a whirlwind. Due to a scheduling error on my part, I only had one day in Stockholm, not the two I thought I might. Arriving late in the evening, and admittedly a little nervous of so rapidly being dropped into a foreign culture, I wanted to make the most of my time in a city I had heard so much about. So the next morning I got up and out as early as I could, and started walking. It was damn cold out, about -6 Celsius (20F), but it just made the city that much more authentic in my mind. I walked through a snow-covered park, up a hill to an old observatory, continued on through alleys and backstreets between tall, surprisingly modern apartments, and eventually ended up downtown along Queen's Street. The rest of the day was spent taking a free walking tour, exploring "Old Town" Stockholm (a central island), visiting the armory museum, and then hurriedly packing my things back up to catch my flight that evening around 5 pm. I want to thank Sara Schwarz, an awesome fellow biologist from Montana for her help. Not only did she suggest I visit old-town, but she consistently inspired me to explore of the destinations I visited in the weeks following through her own fantastic adventures.
What I learned about Stockholm, above all else, is that they love their history. Here you have a democracy, and a damned strong one at that. Yet they love their still-reigning monarchs - or at least, the history they represent. The country as a whole is remarkable for its wealth, health, and peacefulness. These things are all the more noteworthy when you consider how small Sweden is.
Sweden was my first European stop, and while it was a short one, the friendly nature of its population helped quell my fears. I didn't have much time here, yet what I did helped set the tone for the rest of my trip, and I am so grateful for that.
P.S: A quick note. After almost missing my flight from Sweden to Amsterdam, I met an elder couple I will never forget: Kevin and Gunilla. Kevin, an Australian widower, had crossed paths with Gunilla in Africa, a German widow herself. The two immediately hit it off, and in Kevin's words "gave it a shot." As someone who has tried (and failed) repeatedly to make long-distance relationships last in the past, I simply wondered at the masterpiece of a relationship they had crafted over the previous 7 years together. Kevin had moved to Germany to be with Gunilla, and both had subsequently moved to the Swedish countryside "for the good air." We talked for the entire three hour flight, and Gunilla was so kind to offer me one of the four homemade reindeer sandwiches she'd packed for their journey. I gained an enormous appreciation for their story between bites of homemade bread, seasoned with homemade butter and fresh reindeer.
Getting off my plane, the two everlasting lovebirds guided me to the Amsterdam train station, and from there on my way to Rotterdam. I asked for their names, but never asked to take their portrait. All the same, I didn't think I'd need one, you simply can't forget people like Kevin and Gunilla. I know I won't.
DAY 3, 4 & 5: ROTTERDAM - NEW YEARS
I'm combining these days into one memo, because why not. It was New Years, and while it wasn't as I expected, it was still fantastic.
What I expected: Spend the day exploring Rotterdam, meet with people at the hostel, go to a local dance club or something and get absolutely plastered in good company. Hey, at least I'm being honest.
What I got: I still got to spend the day out exploring the city, and by 4pm (sunset) I was exhausted. So, I took a nap. It's been months since I've been able to do that, and frankly, it was wonderful. The down side? I was unaware that the entire city of Rotterdam shuts down around 6pm on New years eve. I could say finding dinner was a challenge, but that would be an understatement. It was near impossible.
That was followed by a great little party at the hostel, where I met up with a group who wanted to go watch the fireworks at Erasmus Bridge: one of the largest shows in the world. There were thousands of people - it was incredible, and slightly unnerving.
I ended up getting invited to go to a club with some of the hostel staff, but it was completely full. Our night turned into a firework-dodging maze to the local McDonalds, and ended on a bench by Rotterdam's main water canal.
All in all, it wasn't what I expected, and I wouldn't have it any other way. I've learned an important lesson in coming out of my shell, and met some great friends in Rotterdam.
Oh, and I slept through most of January 1st, but that happens when you stay up until 4am.
Onwards to a great new year :)
Edit: Rotterdam wasn't all hustle and bustle, I did find this quiet neighborhood!
More: I've decided to just write these posts when I feel like it. Writing one a day was just taking me out of the experience too much. Right now I'm sitting on a train from Rotterdam to Paris, about two hours left to go, so I've got time and plenty of thoughts.
Things have been wonderful, and I feel like I'm gaining a new perspective with each day of this trip. Yesterday I made the trip from Rotterdam to the city of Delft. While both are big enough to be cities, Delft is so very different. There aren't skyscrapers. There isn't trash in the streets. The only streets that aren't pleasantly quiet are those with flower or stroopwafel stands. Speaking of which, sitting on a bench along one of Delft's many canals and enjoying an authentic stroopwafel has been one of the high points of my journey. Talk about a memory. On top of it all, many buildings in Delft are older than the United States, some even from the 1500's. There's a lesson to be learned in the calm that accompanies that kind of age.
What I'm finding in doing this trip alone is that, while I often wish I had someone to journey with, those thoughts really only come when I'm in a tough spot. Usually, that's due to a lack of second languages on my part, or just pure, old-fashioned nievety. When I'm alone, it forces me to meet people, and I've been doing just that.
The hostels have also been a great medium for making new social connections. Every day I meet new people. Everyone is open, and many are traveling alone just like I am. Talking to them, learning their stories, has been a huge lesson in diversity (and geography).
All in all, Rotterdam was a unique place, and very different from how I imagined it. New Years was insanity, with the entire city constantly setting off fireworks for some three days, but it was enjoyable nonetheless. Still, I found the small community of staff and other travelers at the hostel (Ani & Haakien) were what make my time in the city truly memorable.
After the Fact: Rotterdam was an experience. After Stockholm, I had started to loosen up a bit, and it helped me enjoy the city more than I might usually. Still, it was unexpectedly modern and simply bustling with people. I can't help but give a huge shoutout to my favorite hostel from the entire trip: Ani & Haakien. Seriously, if you're in Rotterdam, check them out. Not only were the prices cheap, especially when compared to Amsterdam, but the environment was second to none. The hostel itself if a short walk from Rotterdam Centraal, the main train station. The staff work so hard to show you the city, and they come from all walks of life. The entire operation is owned by two travelers, themselves only in their thirties, and it shows in the energy of the place. The culture is just fantastic, and so are the people.
Oh yeah, and I got to see the new Star Wars on the BIGGEST IMAX screen in Europe! Totally worth it.
10/10, would Rotterdam again.
DAYS 5 - 8: PARIS - CITY OF POOP
After the fact: Paris was unique, and left no time for me to write posts. It kept me totally engaged, for better or worse. Still, the city marked the low point of the trip, as crazy as that sounds.
My train arrive in Paris from Rotterdam with a drizzle of rain outside. I only had a few more contractor trash bags, and didn't think to use one to cover my pack. In my complete naivety, I didn't take the metro to my hostel and instead chose to walk 45 minutes through an ever-worsening downpour. I arrived at my hostel in Belleville completely soaked, pack and all. The place seemed charming enough, and I was enthusiastic. Still, the day was all but done. I laid out my things to dry in the 6-bed dorm room and went out to buy some groceries. That was when I began to look around and learned Lesson 1. There was grime everywhere. Not just grime, but poop. Poop in the streets. Poop on the sidewalks. Poop everywhere.
Lesson 1: Paris is a dirty, dirty place.
Day 2 was completed madness. The goal was to see Notre Damme, the Pantheon, the Latin Quarter, and the Louvre. If that seems like a tall order, I didn't recognize it at the time. I began my day by taking the metro - and with my REI rain jacket I stood out like a sore thumb. Oh well, cover blown.
My brother advised me to visit the Pantheon, and he was completely right in his assessment. Notre Damme is beautiful, but it quickly becomes a tourist cluster-fuck after 10:00am. Luckily I got in well before that. You can feel its history, but the constant click of cameras and sight of selfie-sticks is just so out of place for an active place of worship. I left, crossed the River Seine, and headed to the Pantheon. Not only are some incredibly influential people entombed here, but the entire location is just covered with beautiful paintings. Not to mention the fantastic architecture. I couldn't help but take a photo.
Moving on, I grabbed a jabon-something-something sandwich. Basically ham and cheese stuffed in a baguette. Even in the more pricey (and touristy) Latin Quarter, lunch was only $4.00 with a drink - that was a lucky break. I snacked and walked along the Seine, back towards the Louvre. I had three hours to see the museum, and that would totally be enough time.
Wrong. Totally, utterly wrong. The Louvre itself, as I learned, is a hulking behemoth. A behemoth who demands no less than a full day to reveal all of its secrets to the wandering traveler. I dashed through in my three hours, blazing through an audioguide at 2x speed and didn't once take the time to break out my Fuji X-T1 for a proper photo. Quick cell-phone snaps would have to do. Still, even in my brief visit, the museum was incredible. There is so much history in those walls that you become numb to it. It truly makes appreciating the story behind each piece nearly impossible. I'll be back again, and this time with a full day to spend.
The next day I made my way South to see Paris' catacombs. This was, by far, one of the highlights of my trip. Most folks mention having to wait in line for hours, yet I went early enough it only took me twenty minutes. I was alone in the quiet of the passageways of the catacombs. The atmosphere was one of appreciation. Not just for the unique "shock" factor of the catacombs, but for the human lives they represent. There are no walls, no glass keeping you from touching the bones. From smelling their collective air. The weight of the 6 million lives buried in the catacombs presses on you in a way I will never forget. Walking from one wall to the next, looking at the skulls, I couldn't help but notice how some so obviously died: bullet holes. You see the skulls of old and young - men, women, and children laid beside each other - and it was like they were all saying the same thing: "We all had worries. We all loved. We all lived lives. Yet we all ended up here." Taking the single-file, spiraling stairs back up to the city street I was left with quite a bit to think about. I still am.
Later that day, I met up with Tina, a fellow photographer and local Parisian. She graciously showed me around the city, even walking me all the way to see Sacre Coeur, the gorgeous basilica which rests atop Montmartre - just a few blocks above Moulin Rouge. The basilica offered fantastic views of the city, though I could have done with a few less scam artists trying to sell us a sketch or trinket. This was where I began to learn Lesson 2.
Lesson 2: Don't talk to the scam artists, even to say "no." It just encourages them.
After all that, I headed back to the hostel, expecting to have a quiet evening. Eat a baguette. Whatever french people do. What happened next was even better. I met up with Libby and Sam, two friends from England on a long weekend who'd just gotten in to the hostel. That these two could fly to Paris for a short weekend adventure sealed the deal - I have to move to Europe some day. Traveling is just too damn easy once you're here.
Anyways, Libby, Sam and I headed out to a local bar that we'd gotten good reviews on. Turns out that while it was a local spot, it was also kind of dead. Lucky for us, the place next door was much more lively. About four shots later (or was it six?) we were best friends with a group of four Parisians, and ended up hopping to another bar where the party didn't stop until very early in the morning. This was without a doubt the most inebriated I was for the entire trip - it had to happen somewhere. I hardly remember how we all got back to the hostel, but I will always remember Libby and Sam.
My third and final day in Paris was, admittedly, the most frustrating day of my trip. It started out great, I headed straight to the Eiffel Tower, and had some great clouds to work with photographically. I didn't go up for lack of wanting to sit in crowds, but the tower is beautiful from below. Then in an effort to help out a guy who was about to be pick-pocketed, I learned Lesson 3.
Lesson 3: Pick-pockets don't like it when you tell their mark that they are about to be pick-pocketed.
It seems intuitive, but it never quite occurred to me that spoiling a pick-pocket's day would be a bad idea. Sure, the other guy got away with all his possessions, but now I had a rather large, rather angry pick-pocket on my hands.
Pickpocket (in broken English): "You call me a pick-pocket?"
Me: "Yes. What else do you call what you were about to do?"
Pickpocket (in broken English): "Your mother was a pickpocket! Your father was a pickpocket!..."
As I walked away, he got progressively more frustrated and went on to name my entire extended family as pick-pockets. I never knew I came from such a criminal upbringing. You learn something new every day.
Trying to relax a bit, I crossed the Seine and set up to take a long exposure shot. If my day wasn't shit yet, it was about to get a whole lot worse. Next thing I know, I notice a GIANT dust spot on one of my photos. I check the lens - no dust. I check the viewfinder - no dust. That means there's dust on the sensor, and that means I'm screwed.
I spent the rest of the day trying to find an Office Depot that had canned air. The idea of not being able to use my camera for the rest of the trip was devastating. After getting cut in line several times in one store, only to be told they didn't have any, I set out for another a few metro stops down. Next thing I know, when I was so angry and frustrated that I just needed to vent somehow, I had an experience that will always define that day for me. I'll just leave it here to the video I took later that night:
Lesson 4: Just smile, god damn it.
Now you might be wondering how the rest of my night went. Well, turns out the canned air I was sold only screwed the sensor more. It wasn't filtered air, despite my specifically asking the salesman if it was. Luckily, I got it fixed my first night in Germany. Resigned to not taking more photos, I was determined to enjoy what time I had left. I ended up going out to a fantastic riverside bar with some hostel friends and ended up - who'd have guessed - back beneath the Eiffel Tower. It was one rollercoaster of a last day.
DAYS 9 - 14: BERLIN - EVERYTHING I HOPED IT WOULD BE
I've learned a lot on this trip, but not from where I expected. Going alone, I expected to let my mind wander in all these cities, and that from somewhere new inspirations and perspective would metastasize from the bits already in my mind. That's happened, but not as much as I expected.
People, the ones I've met along this trip, have been where almost all of my moments of clarity have come from. People I've met on the street have been so kind it practically brought me to tears when I stopped to think about it later. People I've met at the hostels I've stayed in have opened their schedules, invited me to join them on nights out, shown me places I'd never have found otherwise, and have encouraged me - above all else - to just keep being the person I want to be.
When I arrived in Berlin, I walked into my 6 bed dorm and found three people in the room. A Brazilian couple, Amanda and Victor, were on a well deserved and long-planned trip across Europe. Their enthusiasm, curiosity, and kindness was infectious from the start.
Also in the room was Suzanne, a regular visitor to Berlin from Rotterdam, and a damned good photographer. Whether it was her wonderful smile, adventurous spirit, or genuine spirit of kindness I'm not sure, but I was instantly attracted to her. The more we spoke, especially after spending an afternoon exploring a famous abandoned hospital, the more I came to appreciate Suzanne for her outlook on life, and not just for what we had in common. I also came to realize that even by my rediculous standards of hopeless romanticism, I'd be doing her no service by trying to suggest some half-baked long distance relationship. Perhaps we'll meet again, I sure hope so, but also, perhaps we won't. I'm learning the world has a funny way of repeatedly bringing some people back into your life.
In any case, I will always remember my time getting to know Suzanne as the time I realized that there are people out there who are, in my mind, perfect. There's hope for me yet.
After the fact: Berlin was a city that I had heard about for years, a place of almost mythic status in my mind. Not only was I curious from the perspective of being of german heritage, but also because I had heard so much about german culture when taking the year of german language that I did while in college. I expected so much, yet didn't know what to expect.
First, a quick shoutout to my hostel, the PLUS Berlin off of Warschauerstrasse. Half-hotel, half-hostel, the atmosphere wasn't quite as personal as Ani & Haakien in Rotterdam, but the amenities were fantastic. Nice rooms with two bathrooms/showers each, a full restaurant, a laundromat, an indoor pool, helpful staff, and CHEAP rates. Each night was somewhere between 9 and 13 euros. That is ridiculous. Almost even better, it's directly across the street from the popular (albeit touristy) club Matrix, AND a super cheap supermarket.
Berlin was unique. After getting my camera fixed, I spent my first day exploring the city of its history. I visited the Victory Column, the Soviet War Memorial, walked alone through the heart of the snow-covered Tiergarten, saw the Jewish Memorial along with its museum, and explored the Brandenburg Gate. I was exhausted that first night, and settled down with a short walk along the icy River Spree.
I won't quite go into every day I spent in Berlin, it was my longest stay of the entire trip, and there's too much to say. What I will say, is that I met some fantastic people - as you probably guessed from the first note above. I couldn't have asked for better roommates, and I enjoyed their company immensely. Amanda and Victor invited me to a street food market on my first night in, and they inspired me with their kindness. Suzanne was a source of inspiration, and was all I could talk about when I got back home. Even my family took notice - I couldn't help it. I would have never guessed that these three people would make my time in Berlin such a special experience, and I can't wait to see them all again someday.
One last note about Berlin, or rather, about its populous. Berliners know how to party. Within just a mile or two of my hostel were some of the best clubs in the city, and arguably, the world. These places open on Thursday, and run until 1 or 2 AM on Monday. THAT is one hell of a party, and something I can't wait to experience even more of when I return. On top of that, Berlin has an awesome bar culture. I've never liked beer, but after going on my first bar crawl, I gained a serious appreciation for good german beer. Speaking of which, if you're ever in town, check out Mr. Pong. By far my favorite bar in Berlin, and a fantastic spot to meet locals. It has some great history, having been around since just after the wall fell.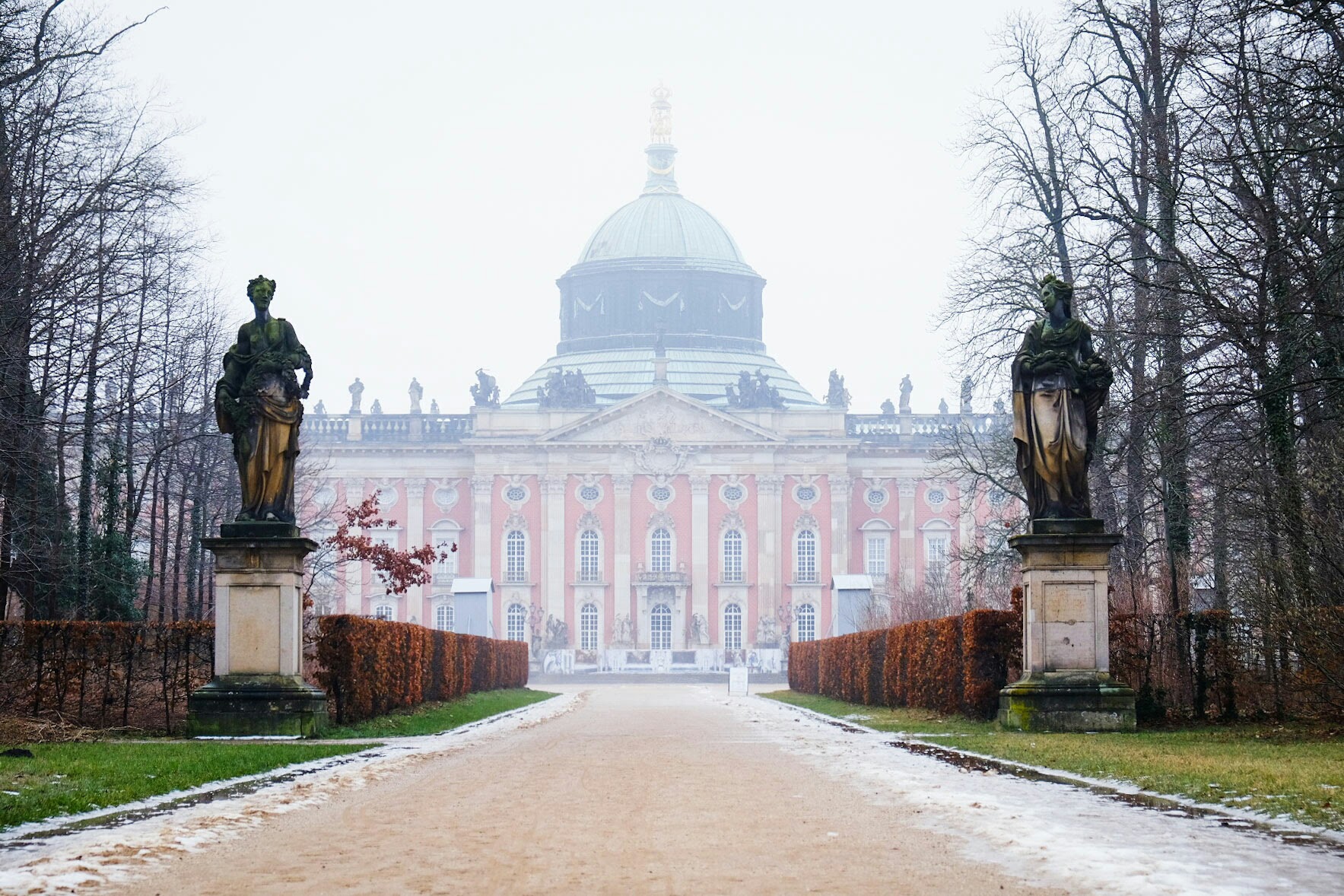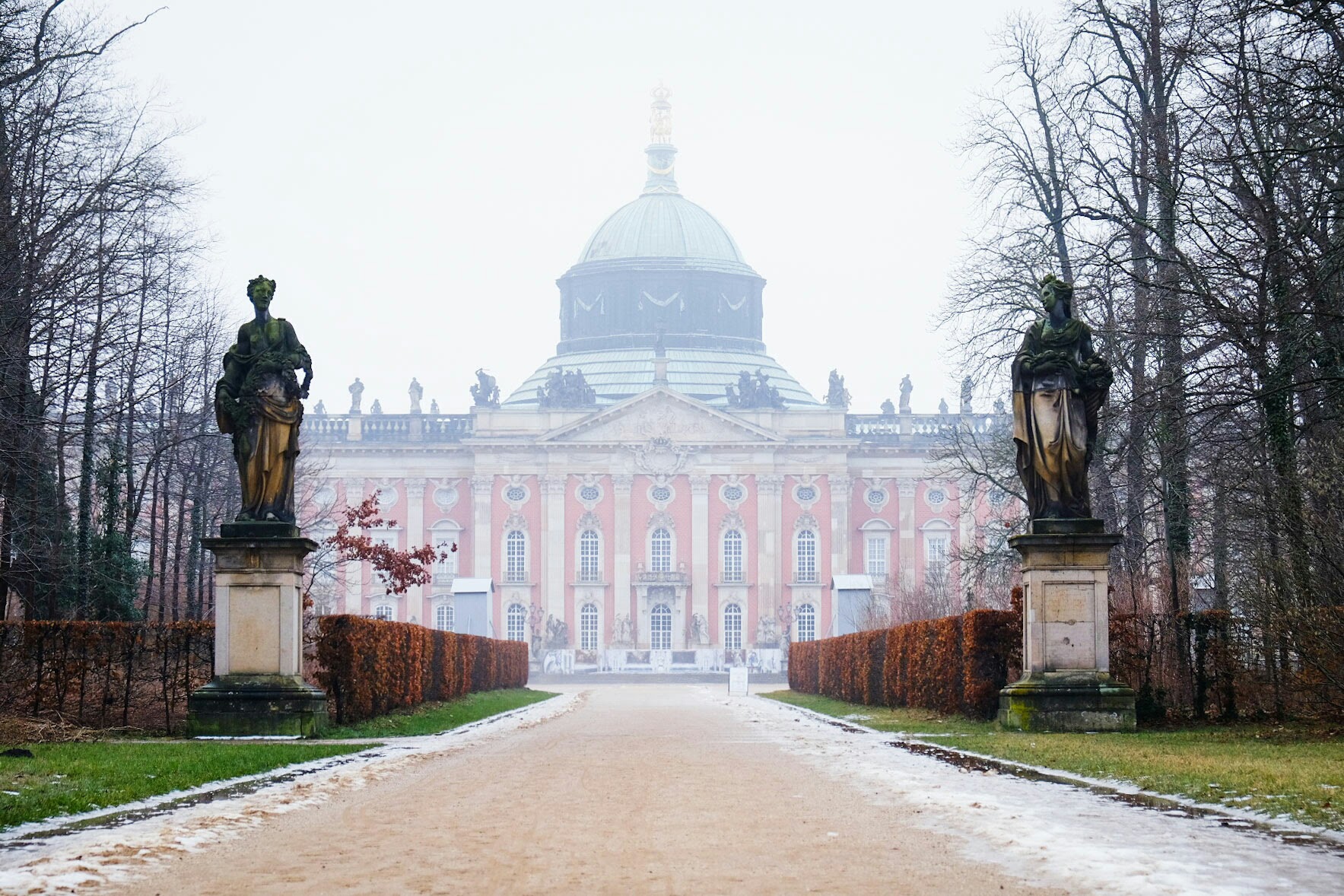 Note: Some of the photos here are from Potsdam, a small city about 30 minutes outside of Berlin, and home to Potsdam University. If you're around, definitely check out the palaces which used to belong to Germany's royalty.
DAYS 15 & 16: "BUDAPESHT" NOT "BUDAPEST"
I've been on this train for coming up on 10 hours now, a long road from Berlin to Budapest. Most of the time has been passed by reading some of The Stand (Stephen King) which seems to always make me sleepy, or by chatting with people in my compartment. The train reminds me of, oddly enough, the Hogwarts Express. Well, at least the seating does. You've got two rows of three chairs facing eachother in a small glass box.
I'm trying not to sleep, and it's a losing battle. Instead, I'm just listening to music, letting the sound of the tracks below blend in, and thinking. The views were nice, but ever since the sun set around 4pm the window's just been a mirror of my small box.
I think about returning to Texas, to school, and part of me is excited. Most of me is excited. Admittedly, I don't like that I won't be able to do a trip like this for awhile due to my project and financial constraints, but I'm nonetheless equally excited about those distant journeys.
The train tracks near the Slovakia/Hungary border suck. That or this train is falling apart. I wouldn't be surprised, she's an old, slow fart.
Back to Texas. In the mean time, before my next trip, I'm going to focus more on keeping up with my photography. Suzanne really got that fire burning again in Berlin, I'm not sure she knows that. I'd been having a tough time, frankly I hadn't taken a single real photo since Athina broke up with me. I'm not sure why.
When I told Suzanne that I'd still like to pursue photojournalism at some point, perhaps for a few months or a year after graduate school, she simply replied "You should do it."
Hearing those words from a working photographer, let alone from one I wholeheartedly respect and admire, was sorely needed medicine. The fact that my nervous laughter of "You know, I think I will" was followed by Suzanne's blazingly-warm smile just set the cast of that moment.
Something about this trip has made me hopeful, and that wasn't something I expected. In the past, seeing foreign places, especially large cities, made me feel so small. I'd recoil into myself like some kind of fearful animal. I'd stop smiling, just for the utility of a good frown when it came to keeping passers-by at bay.
What I'm learning is that we're all, more or less, on the same path. We've all been given a chance to make, if nothing else, some beautiful memories. Whether those be in the arms of a loved one, or alone at sunset on a mountaintop. Frankly, it doesn't matter, and that's the beauty of it all. There's no reason to worry, to drive yourself mad with stress. There's no reason for me to hide within myself, to not take a photo because I think it's "not good enough", to not learn a new dance because I'm worried I'll be singled-out, or to worry about what I'll be doing a decade from now and allow that to dictate today's actions.
At the end of the day, they're are billions of people on Earth. Billions of lives filled with opportunity, and hope, and memories to be made. Spoiling my contribution on worry is a crime I won't commit.
After the Fact: First lesson of being in Hungary, Budapest is pronounced "BUDA-PESHT." None of this "BUDAPEST" bullshit. These are two unique cities, each with their own history. They might be separated by the River Danube, but they're joined under one name.
I was lucky with my time in Budapest. Sure, there was a lot I simply didn't get to do in the two days I had, but I did get to do A LOT. I explored almost everything on the more historical side of Buda, and still got to experience the unique nightlife of the more-modern Pest side. In fact, I did so much exploring that when I finally did take a "free" walking tour of the Buda side, I had already visited all of the sites. Above all, no pun intended, my favorite was definitely heading up into the tower of the Fisherman's Bastion - a Basilica Minor perched atop Buda's hillside. Having gotten in early enough, my group was small with just five people. Our tour guide was relaxed, cracked a few jokes about there being to many stairs to climb, and we all got some great views out of it all.
Exhausted, but not ready to turn in, I headed out to some of Budapest's famous "ruin bars" with a few friends I met at my hostel (Wombat's Hostel, for the record). Ruin bars are essentially old apartment complexes which have been gutted, had their walls knocked down to create courtyards/beergardens, and then have different styles of music to dance to in different rooms. It is every bit as awesome as it is confusing. First we headed to Szimpla Kert, probably the most famous ruin bar in town. It had more of a touristy beergarden style, but was still a great atmosphere to drink and learn about other people's travels. Soon enough, a few of us broke off and headed to Instant - Szimpla's hyperactive, raving cousin. Instant was a surprise, with several large rooms to dance in to a variety of music, and a bar around practically every corner. In all the fun our group even decided that trying authentic absinthe was a good idea. While it certainly did the job, I'm not sure I'd do it again. Talk about a potent drink. I got back to the hostel at 6:00am, and was tempted to do it all again the next night. It was that much fun.
Day two in Budapest was spent, well, slowly. It was my last day of the trip, and I wanted to just relax. I walked along both sides of the River Danube, enjoyed two more Kürtoskalács than I should have (their freaking delicious), and just soaked in the city. I was tempted to try and go to another ruin bar, but when night finally came I was more content to just walk the River Danube again. My friend Hanna was right, it's a sight that needs to be seen at night. From my perch on the bridge I could see Parliament and Pest on the left, the famous "chain bridge", and all of Buda on the right.
Back to California!
I tried last night to get to the baths in Budapest, but arrived just 5 minutes after the desk closes. Oh well, next time!
I'm on a plane from Budapest to Stockholm, and then I'll be on a larger one from Stockholm to Oakland. The trip isn't over, and I'm already thinking of where I want to go next.
The more traveling I've done, the more photography I've done, the more inspired I am to try and make photojournalism work. In Brownsville, before this trip, I was scared. I'd leave the camera at home, coming up with one excuse or another. Eventually, since I wasn't even looking for images, that fostered a belief that Brownsville was devoid of photographic opportunity. I don't think I could have been more wrong.
Sure, Texas is flat as can be, perhaps lacking in the landscape department, but that doesn't mean I can't take photos. It's a small city, which means I can learn ALL of it. It also has a unique social and geographical dynamic, being directly on the border with Mexico and a thoroughfare for immigrants.
That all combines to make a situation that can really be a boon to my photography, if I let it. It's a veritable landscape of portraits.
So that's a resolution going forward. Carry a camera whenever possible. It can be the Fuji, or the Canon, it doesn't matter. I'm just going to carry one. Perhaps I should learn a bit more Spanish as well so I can speak with more people, ask for their photo, learn their story.
A lot of things are going to change as I get back to my life in Texas.
P.S: One more thing. I never finished reading "It's What I Do" by Lyndsey Addario (an awesome photojournalist). I was with Athina when I got it, and Addario's honesty regarding photojournalism and how it can hurt relationships scared me. I didn't want anything to come between Athina and I, and I told myself that perhaps I should give up that dream. I never finished reading the book, and I think it's time that changed. Maybe that dream should be followed.
After the Fact: So, that's that. Months of planning, dreaming, and saving - all said and done in just over two weeks. Part of me never really thought it was going to happen, but I couldn't be happier that it did. There will always be more for me to say about this trip. There will always be memories that, for one reason or another, didn't make it onto this page. There will always be a reason to go back to each and every city I visited. I don't think I can say anymore - I don't think I need to.
I think that's all there should be.
Memorable Places:
In no particular order, here are the places that I consider highlights of the trip:
The catacombs of Paris
Potsdam, Germany
The Pantheon, Paris
The Louvre, Paris
Delft, Netherlands
Old-town, Stockholm
Ani & Haakien, Rotterdam
Jewish Memorial Museum, Berlin
Mr. Pong, Berlin
Instant & Szimpla Kurt, Budapest
And finally, I want to say thank you to all those people who made the trip so special for me. I know I didn't get to mention you all here. Everything you did made this a trip I will never forget, and one I'll be learning from for years down the road. To each and every one of you, thank you and I hope our paths cross again.